Posted by
admin
on Apr 4, 2014 in
Top Stories
|
0 comments
Glastonbury 2014
That time of year is almost upon us once again, it's time to dig out those wellies and tent because Glastonbury is just around the corner.
The Glastonbury 2014 line-up has been announced and it's looking better than ever! Headlining the event which is held towards the end of June is rock indie group Kasabian. They are set to be closing the event in the pyramid stage to really let the audience see the best, last of all.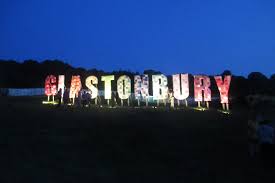 There really is something for everyone this year with even veteran legend Dolly Parton set to make an appearance. Some of the other acts that might take your fancy include Pixies,The Wailers, Paolo , Massive Attack, Nutini Skrillex, Elbow, M.I.A, Jack White, Ed Shereen, Robert Plant, Kelis, Wilko Johnson, ,Jake Bugg, Dexys, Bryan Ferry, John Grant, Angel Haze, John Newman and more.
With these chart toppers and newbies, you are guaranteed to see amazing performers who are set to hit the big time i the years ahead. The wildly talked about Arcade Fire are also set to hit the stage on the closing night which is sure to make the electric atmosphere around the pyramid stage even more intense. Also confirmed to wow the crowds are Lily Allen, The Black Keys, Suzanne Vega, Lana Del Rey and even Blondie!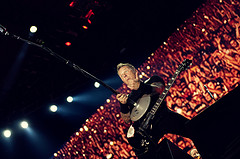 This year is definitely one not to be missed, along with the 80+ confirmed acts – there should also be a few surprises in store and a few names that are going around the rumor mill are huge stars. Although it has been denied for a while there has been heavy speculation that Prince will be performing and who knows, if you want to have a chance to see the incredible performer then this could be it if you have bagged tickets to Glastonbury. Also possibilities include Adele, Fleetwood Mac and the out of this world – Metallica! One thing is for sure, for an event that sold out a massive 120,000 tickets in just over an hour it is guaranteed to be an amazing experience for everyone attending.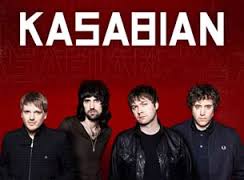 Although it is usually a wet one, your mud drenched boots will only add to the festival experience. Whether you are a Glastonbury regular or a first timer, the atmosphere, the acts and everything else that it has to offer is going to blow your mind. You will never find Ed Shereen, Kasabian, Lily Allen, Lana Del Rey and much more all in the same place again, providing an amazing show for visitors from all around the world.